The reason we call your basic, everyday kind of sex "vanilla"…
Is because it fits what that word suggests – average, safe, expected, basic.
Fetish sex is anything but boring or common… it's stimulating, adventurous, thrilling, taboo.
Life is too short to just keep doing the same old thing over and over again.
Fetish phone sex is a chance for you to let those wonderfully dirty dreams run wild.

Fetish Phone Sex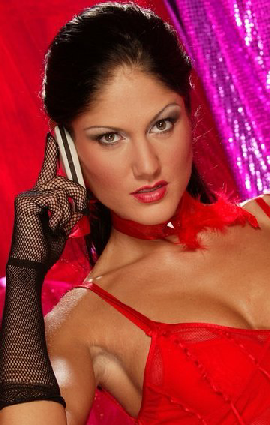 (By: Domina Cinara) Since I've been involved with BDSM and female domination just about my whole life (I've been a dominant woman since birth – such is part of my personality… and femdom BDSM has been there right along with it, obviously manifesting more fully and actively when I became a young woman)… not much really surprises me anymore when it comes to fetish sex. Even when something new does pop up, I've come to expect and accept the fact that sexual desires are as diverse as the people who have them. But that doesn't mean that I don't sometimes get caught off guard by the more "obscure" things some people are turned on by or what fetish stories they want to role-play.
You can tell someone has harbored a fantasy a long time when you get on the phone with them and they have these long, highly detailed scenarios they want to share. Not every phone sex dominatrix likes that, because it limits the room you have to maneuver, and because the caller often has exact things he wants to happen, and you cannot always guess each and every one. Experience as a professional dominatrix, and years of doing fetish phone sex has made me able to read callers' minds pretty well, but that doesn't mean it's always easy, and most phone sex ops out there aren't really that good at it at all. But as someone who likes fetish sex, and also admires creativity (I read a lot of fiction, and enjoy writing stories myself), I tend to be a lot more patient with role-play done to more scripted fetish stories. Once I get a good feel for what the caller is imagining, I don't have much trouble building upon what he is looking for and fulfilling his fetish fantasy.
When it comes to what even an experienced dominatrix might call "the sick stuff", I'm also a bit more tolerant. There are certain limits, of course… but I'm a pretty sick bitch myself and what others call "perverted" I usually see as fun ~laughs~. In fact, it's safe to say that the things that lurk in my dirty mind would freak out the vast majority of you. Much of what I talk about on the phone or write about in my stories, I've done in real life. That's why I have such a loyal following in domination phone sex… I'm not just imagining myself doing what I talk about, I can refer back to personal experiences and bring that reality into the session, making it all the more real and exciting for the caller. I don't have to guess or pretend in that way.
Want to have fetish phone sex with the absolute best… a beautiful dominant woman who knows what she's talking about, and enjoys sharing fantasies… stop wasting time and call me.


Domina Cinara
Fetish Phone Sex
1-877-274-8292

I had this one fetish phone sex caller who was fucking hilarious…
His fetish… was that he wanted to dress up like a mouse… full costume.
And then have sex with a big wheel of swiss cheese, moving from hole to hole, forcing his cock in…
While making squeeking noises of various intensity to fit how close to orgasm he was.
"Yeah, yeah that's it… fuck that cheese you filthy rodent… fill it full of furry cream!" ~laughs~
It's was fantastic… I loved that guy.