Sexy high heels gracing beautiful long legs leading up to a tight hot ass…
My delicious bottom slowly lowering down onto your face… trapping you… smothering you.
Forced to lie there… a helpless slave to my sexy rear end… ass licking by command.
Facesitting is the sweetest tasting female domination there is.

Ass Worship
(By: Domina Cinara) …continuing from Part I – Ass Fetish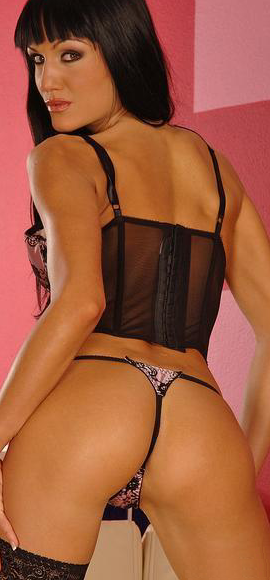 As I was saying… eyes are irresistibly drawn to my perfect ass, and a cock can't help but get hard at the sight of it. It's no wonder so many from both sexes are drawn to worship my ass. I sometimes think there should be a subcategory under ass fetish dedicated just to my sexy bottom.
With women, the reaction to my ass is mixed. Many I can tell are sexually attracted to me, whether they admit it to themselves or not. I can see it in their faces… in how their lips part slightly and their eyes glaze as they take in the beauty of my body… and in the brief moment that follows when our eyes meet and theirs dart to the ground in a mix of embarrassment and natural, unconscious deference to a dominant woman. Those who are more accepting of the lesbian side of their sexuality, and who I find attractive, usually end up in my bed… or should I say… tied to it.
Other women just hate the fact that my ass is so much more beautiful than theirs. I eat jealousy up like a delicious dessert, and when I see it in another's face I purposely set out to antagonize it all I can. Usually the best way in this case, is by making sure I have the attention of the man they are with (if the hag even has one)… and that the crabby shrew not only sees who her man's eyes are following, but knows that I know he's staring at me too. Fuck you bag lady, why don't you try eating a carrot sometime instead of that third box of bon-bons. ~laughs~
Men can't help themselves when it comes to body worship and me. Even when looking at my fetish pictures on my websites, or talking about their love of my butt during ass worship phone sex calls, it's so obvious how weak men are before the power of a sexy female ass. And do I ever love to tease and torment them with mine.
While I do let devotees worship my ass, usually only girls get to do so up nice and close… wonderfully close. Sorry boys, but most men aren't fit to be near something as supremely sexy as my delicious bottom. Not only is it too good for you… you simply wouldn't know how to handle something this incredible.
I've had long time ass fetish men be completely overwhelmed by the perfection of my butt when I've let them too close, too soon. An ass this fine can be dangerous. I must keep you safe, lest you be consumed ~winks~. Men have to worship my ass from afar until I am certain they are ready to get closer. Fetish phone sex calls are perfect for this kind of slave training… plus I get to cock tease so cruelly that way, driving you wild with the want to see more.
A few men… a very few exceptional male slaves… prove to me that they understand ass worship on a level that even I am happy to applaud. Amongst these are rare exceptions who have gained a special little place in my heart, and with that, permission to be closer to my glorious ass than most men would ever dare dream… perhaps even so close that I allow their lips brush my tight, tasty asshole.
(…continued in Part III – Ass Worship Phone Sex)


Domina Cinara
Fetish Phone Sex
1-877-274-8292

I know you boys love to hear me talk about my puppy slave…
The beautiful young slave girl that lives with me as my pet and sex toy.
But what I really love is her tongue… when it's deep in me… ass licking me to orgasm.
She's such a dirty puppy and her ass fetish gets her in so much trouble at times.
I have to keep her chained or caged at night…
Or I'll wake up and find her nuzzling my butt… trying to worship my ass in my sleep.